Adhesives for Agricultural and Construction Equipment
When it comes to agricultural and construction machinery, manufacturers understand the need for high quality adhesive systems which increase overall product performance while decreasing costs. Master Bond agricultural and construction machine adhesive products come in a wide range of epoxy, silicone, polyurethane, polysulfide, cyanoacrylates and UV cure formulations specific applications include manufacturing of engines, compressors, pumps, filters, motors and fans. These products provide outstanding solutions and high reliability, ensuring optimal performance in hostile environmental conditions.
Master Bond adhesives for agricultural and construction machines may be custom formulated to provide exact performance and processing requirements. Be it a flexible adhesive which absorbs shock and high temperatures, or a rigid structural adhesive system formulated for outstanding bond strength between metal substrates, Master Bond adhesives provide dependability. With Master Bond, companies are sure to achieve higher quality, productivity, and economic efficiency in all aspects of their product utilization.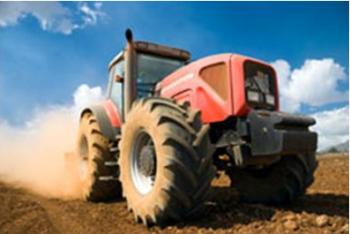 Basic Properties
Some basic properties of adhesives for agricultural and construction machinery include:
Shock absorption

Outstanding durability and toughness

High and low temperature serviceability

Thermal and electrical conductivity

Superior electrical insulation properties

Abrasion resistance

Exceptional dimensional stability

High bond strength to similar and dissimilar substrates

Resistance to vibration, impact, shock and thermal cycling

Withstand exposure to a wide range of chemicals and water
Major Applications
Some applications of adhesives for agricultural and construction machinery are listed below:
Agricultural
Tractor
Cultivator
Harrow
Plough
Power tiller
Spading machine
Subsoiler
Stone picker
Rock windrower
Plastic mulch layer

Pivot irrigation
Density sorter
Cotton picker
Grain cleaner
Grain dryer
Sickle
Harvester
Hay rake
Mower
Front end loader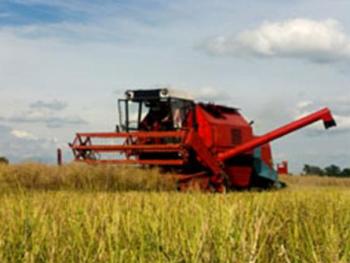 Construction
Aerial work platform
Articulated truck
Asphalt paver
Ballast tamper
Bulldozer
Construction & mining trucks
Crane
Dragline excavator
Excavator
Forklift
Loader

Skid steer loader
Skidder
Skip loader (skippy)
Slipform paver
Soil stabilizer
Steam shovel
Stomper:concrete drop hammer
Trencher
Compactor
Forwarder
Tractors
Tractor designs are growing increasingly sophisticated. Advanced manufacturing methods are aimed at increasing productivity and efficiency. High quality adhesive systems have been developed to replace traditional mechanical fastening techniques. Master Bond fills the need in remarkable fashion with an advanced line of agricultural adhesive systems. Some of the outstanding properties these systems offer include high peel strength, high heat resistance and high compressive strength, wear and corrosion resistant properties. Improved formulations have enhanced comfort, safety, vehicle acoustics and energy efficiency.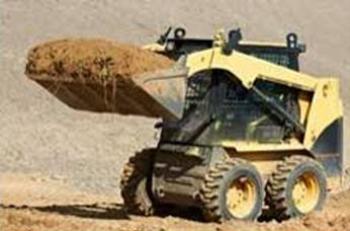 Popular Master Bond Formulations for Agriculture and Construction Industries
SUP11HT
This high peel strength/high performance, two part heat resistant structural adhesive exhibits excellent resistance to shock and vibration as well as a one to one mix ratio. Excellent adhesion to most metals.
Steelmaster 43HT
Machinable, stainless steel filled, two part epoxy with high compressive strength is used to fill holes, gouges, scratches, and worn out metal parts
EP65HT-1
Two part, fast curing epoxy system with high bond strength is heat resistant to 400ºF. Can be used for fixturing/staking operations
Supreme 10HT
Single component, no mix epoxy adhesive with high thermal stability. Resistant to vibration and impact. Superior shear and peel strength properties.
High Reliability and Performance
There are many different aspects which factor into the quality and performance of an advanced adhesive system. Being cognizant of specific applications and the variety of considerations which require attention is one method of ensuring optimal performance of an adhesive system. Master Bond technical engineers will not leave a stone unturned in ensuring that customers receive the adhesive formulation necessary for their specific application. This combined with the high quality product typical of Master Bond, and it is no wonder that they have earned a reputation for highly reliable adhesive solutions.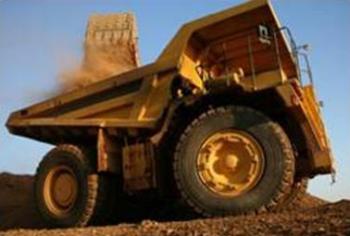 Packaging
Master Bond Inc. offers a wide selection of different packaging solutions to best meet your specific application requirements. They are designed to optimize dispensing of Master Bond compounds. Master Bond's innovative packaging solutions will maximize productivity, reduce waste and maintain consistently high product reliability. Packaging options are available for epoxies, polyurethanes, polysulfides, silicones, acrylics and UV cure systems. Additionally, special packaging is available for anaerobics, cyanoacrylates, latex systems and other resin formulations
About Master Bond
Master Bond is a leading adhesive manufacturer offering high quality adhesives, sealants, coatings, and potting compounds. Master Bond's product line consists of epoxy adhesives, polyurethane, silicone, cyanoacrylate and latex adhesives. Master Bond's structural adhesives offer design flexibility and provide excellent bonding performance with a vast array of 3,000 custom designed adhesive formulations. Adhesive properties differ in viscosity, cure speed, chemical and temperature resistance, strength, electrical and thermal conductivity. Master Bond products are successfully implemented in medical, optical, aerospace, electronic, and other hi-tech industries.